ISITVA has established one of the leading Steel Rolling Mills based at Hyderabad with production capacity of 120,000 MT per annum.  ISITVA manufactures Steel Angles of sizes from L45x45x4 to L200x200x25 both MS & HT.
The Plant is approved as Re-Roller by Power Grid Corporation of India Limited (POWERGRID), Transmission Corporation of Andhra Pradesh Ltd. (APTRANSCO), Transmission Corporation of Telangana Ltd. (TSTRANSCO) and various other State Electricity Boards.   ISITVA has successfully completed more than 100,000 MTs supply orders to POWERGRID and APTRANSCO during the last 10 years.
ISITVA has established, documented and implemented its Quality Management System in accordance with the requirements of ISO 9001:2008 certified company through TUV Nord.
Production capacity of 120,000 MT per annum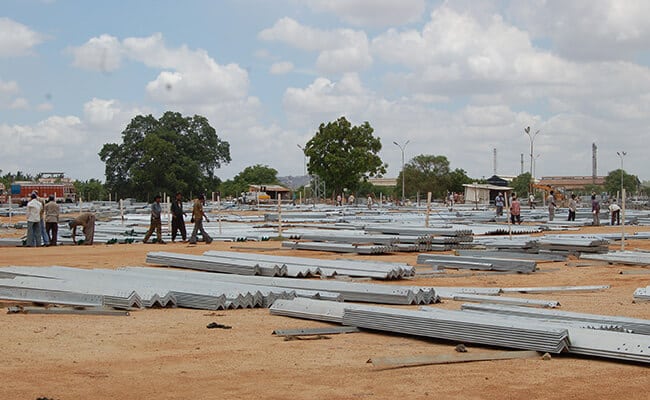 ---

Steel Angles of sizes from L45x45x4 to L200x200x25 both MS & HT

---

Flats from 25 mm to 300 mm

---

Rounds from 6 mm to 150 mm

---

Channels from 75 x 40 mm to 400 x 100